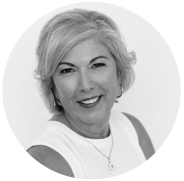 Gina Fafard
Senior Governance Coach, BoardOnTrack
Gina brings over 20 years of educational leadership experience to BoardOnTrack, having served students and families in both large urban and small suburban districts. Gina taps into her broad range of experience, from being a classroom teacher to Charter School CEO to providing governance coaching that is both practical and attainable. She believes that the key to success in growing a healthy and vibrant school or network of schools starts with its leadership. Gina helped pioneer the role of governance coach at BoardOnTrack and has twice been a BoardOnTrack Member – once serving as a CEO of a CT Charter School and the second time in Florida.
Gina holds an EdS degree, an MS degree in Ed Leadership, and a BA degree in Art. When she's not coaching school boards, she enjoys everything outdoors, including camping, fishing, kayaking, and cycling.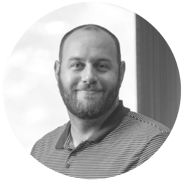 Travis Franklin, Chief Executive Officer, Spokane International Academy
Mr. Franklin has been an educator in the greater Spokane region for the past 14 years. He served as a 5th/6th grade teacher for 8 years in the Mead School District. Five of those years were at a high-poverty Title 1 school where over 80% of his students qualified for free/reduced lunch. He also spent one year as the Highly Capable Program coordinator/teacher for four elementary schools in the Mead School District. In 2014, he was awarded the School Leadership and Design Fellowship from the Washington State Charter Schools Association in order to support him and his team in opening Spokane International Academy, one of Washington state's first charter schools, in the fall of 2015. SIA has since grown to serve 750 students and is Washington's only K-12 charter school.
Mr. Franklin has a B.A. in Elementary Education from Whitworth University, a M.S. in Education Media Design and Technology from Full Sail University, and a M.A. in Organizational Leadership from Gonzaga University. Additionally, he holds valid Washington State principal and teaching credentials.